Oh Gosh!

I really want to watch this movie!

Phobia 2

This is the sequel from '4bia' a Thailand movie.
The previous one was so great.
it's creepy and scary. and the story is unconventional.
I'm afraid to watch it in the cinema, so I think I will buy or rent the DVD.

Phobia 2 has 5 different stories from 5 directors.
they are the director of Shutter, Alone, Body, 4bia, Coming Soon and another Thai horror movies!
sooo it will gonna be awesome, rite?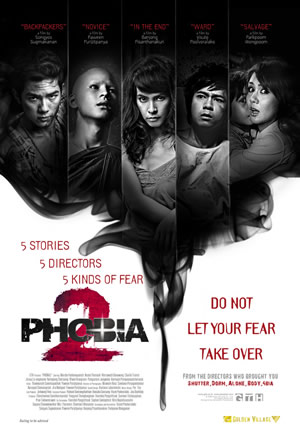 Check out the the trailer!